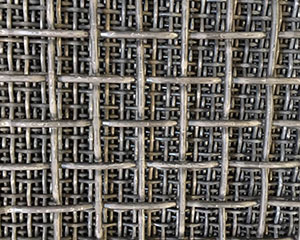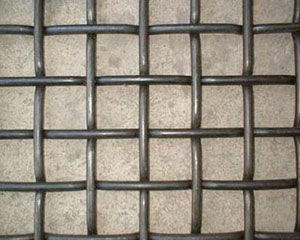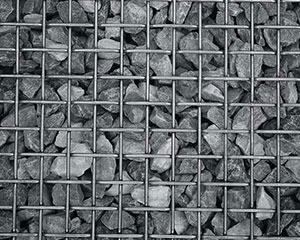 Flat-top Mine Screen Material:
black wire, spring steel wire, manganese steel wire and stainless steel wire.
Surface treatment: galvanized or painted.
Wire diameter: 0.71mm - 12.5mm.
Mesh size: 1mm - 100mm.
Hole type: square, rectangular and long slot.

Flat-top Mine Screen Weaving type:
Plain weave.
Pre-crimped.
Flat top.
Intermediate crimped.
Lock crimped.

Flat-top Mine Screen Specification:
Width of the grid: up to 2.200 mm
Length of the grid: up to 5.000 mm or in roll form up to 50 m
Dimensional tolerances in length and width: -0 mm /+1 mesh width (customary)
On request fixed measures with tolerances of +/-2 mm in length and width


Flat-top Mine Screen Application:
Mainly used as screen mesh, it is widely used in many industries, such as mining screen, quarrying screen, the screen deck, screen wire for stone crusher, Classifying Trommel; Vibrating screen; Road construction equipment; The Asphaltum mix round equipment and the mine vibrating screens, chemical industry, pharmacy, machinery,